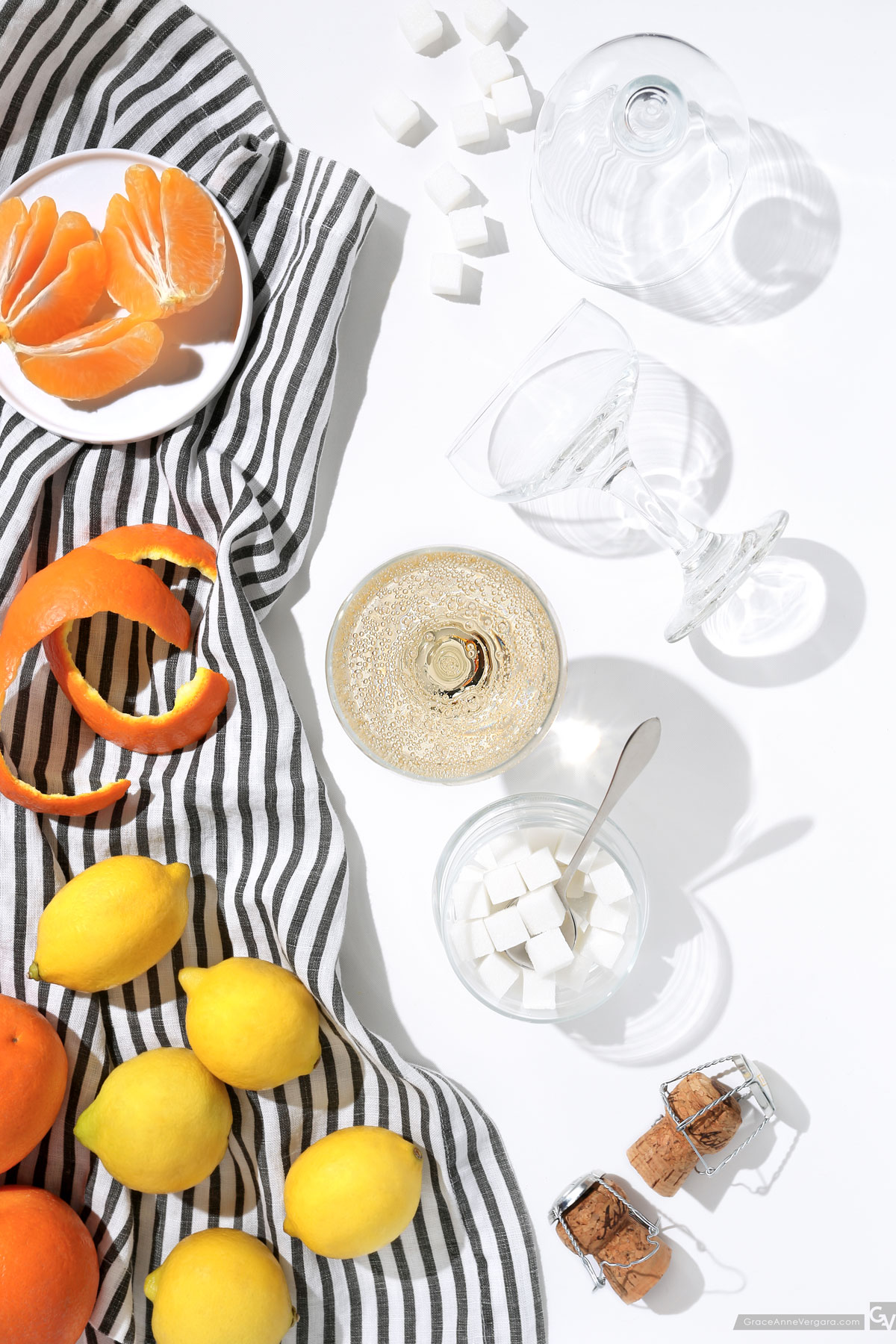 There is nothing better than laying in the sun and enjoying a cocktail! This theme – like many of my shoots from this season – is another great example of summertime. I love muddling sweet citrus with a sugar cube and pouring champagne on top.
I also love these new champagne coupe glasses that I added to my prop collection. The myth is that the shape was designed after Marie Antoinette's breasts. Though it makes for good cocktail party small talk, in reality the design is English, created in the 1600s specifically for drinking champagne. The coupe glass photographs beautifully in many themes whether it is the Roaring Twenties or the French Revolution. I am looking forward to using them on future sets.
This summer theme was so fun to style and shoot. It reminds me of good times laying on the deck of a yacht, enjoying a sweet and bubbly drink with people dressed in all in cotton and seersucker clothing. With a busy schedule ahead of me, I don't know if I'll get to enjoy a yacht adventure anytime soon but this shoot has me feeling like I'm already there!
I hope you're having a wonderful summer – more fun posts coming soon!