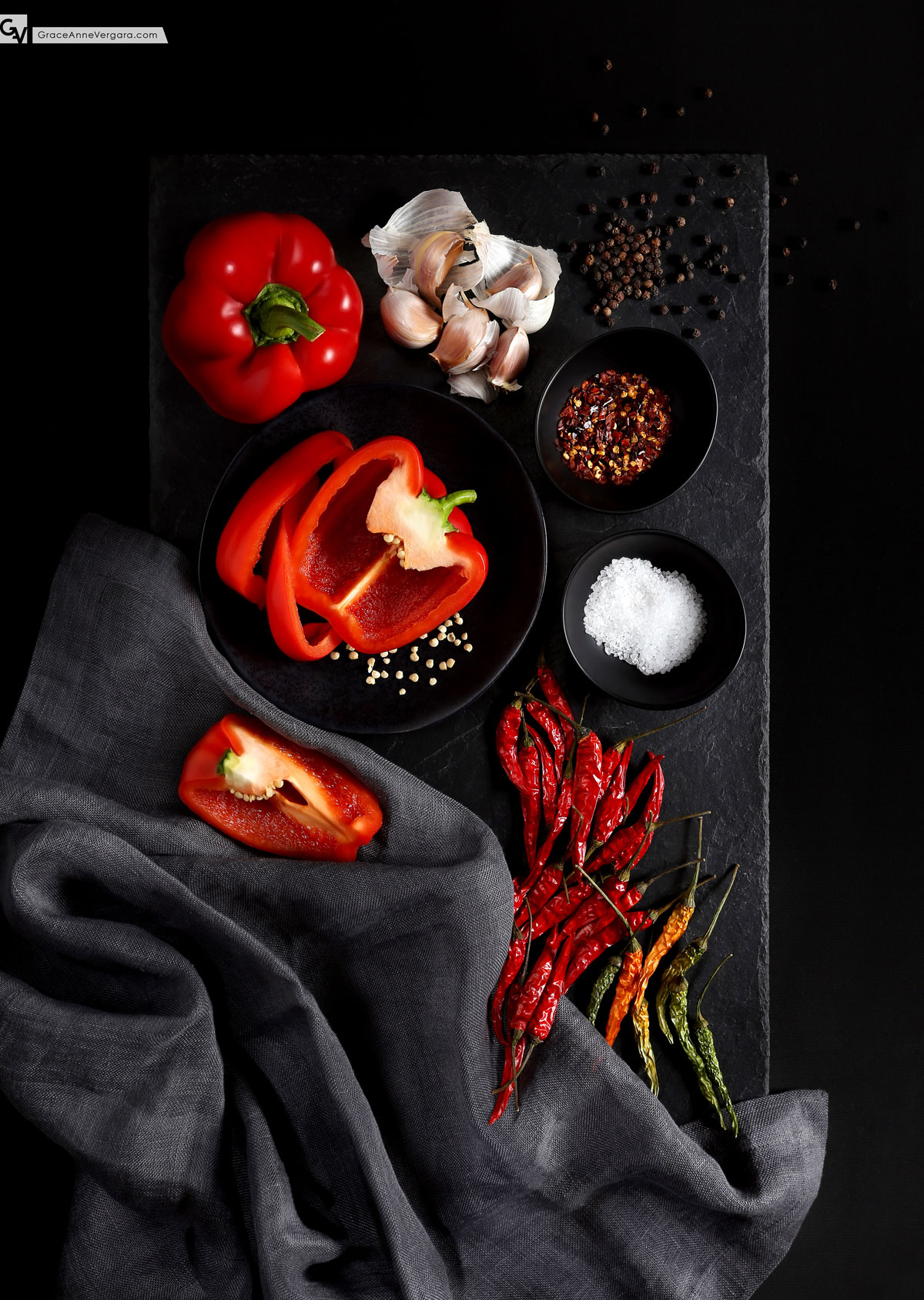 I love a good flatlay. I never used to see them until the popularity of food blogs and Instagram and now, I'm completely in love with shooting overhead. Not only is it great for showing all the recipe ingredients in a single shot, it is fantastic for conveying the mood of a gathering or table setting.
I try to aim high when shooting a flatlay, which in my mind is a little bit more creative than a simple overhead. An overhead shot may just be about the orientation of the camera, but a flatlay is styled with props arranged to create a mood or convey a story. One of my favorite photographers is Eva Kosmas Flores. Her flatlay work is amazing and the styling is on point all the time. Telling an entire story in one shot leads to endless possibilities with results that usually land on the side of fantasy rather than something seen from day-to-day life.
I'm always looking for inspiration, not only in styling but in the studio lighting and post-production. For now I keep things simple with "ingredient shots" and focus on the quality of the image and lighting. These peppers have practical styling but had a complex process (a lot of light modification, bracketing, and retouching – definitely not the natural lighting, out-of-camera method). I was inspired by Francesco Tonelli, who is one of my favorite photographers and is a constant inspiration. I'm not yet where he is but as they say: "Never compare your beginning to someone else's middle."
I hope to flex my creative muscles and gain experience in flatlay styling. In the meantime, I'm also improving on the technical side of studio photography. With that said, it's back to work. More new content coming soon!