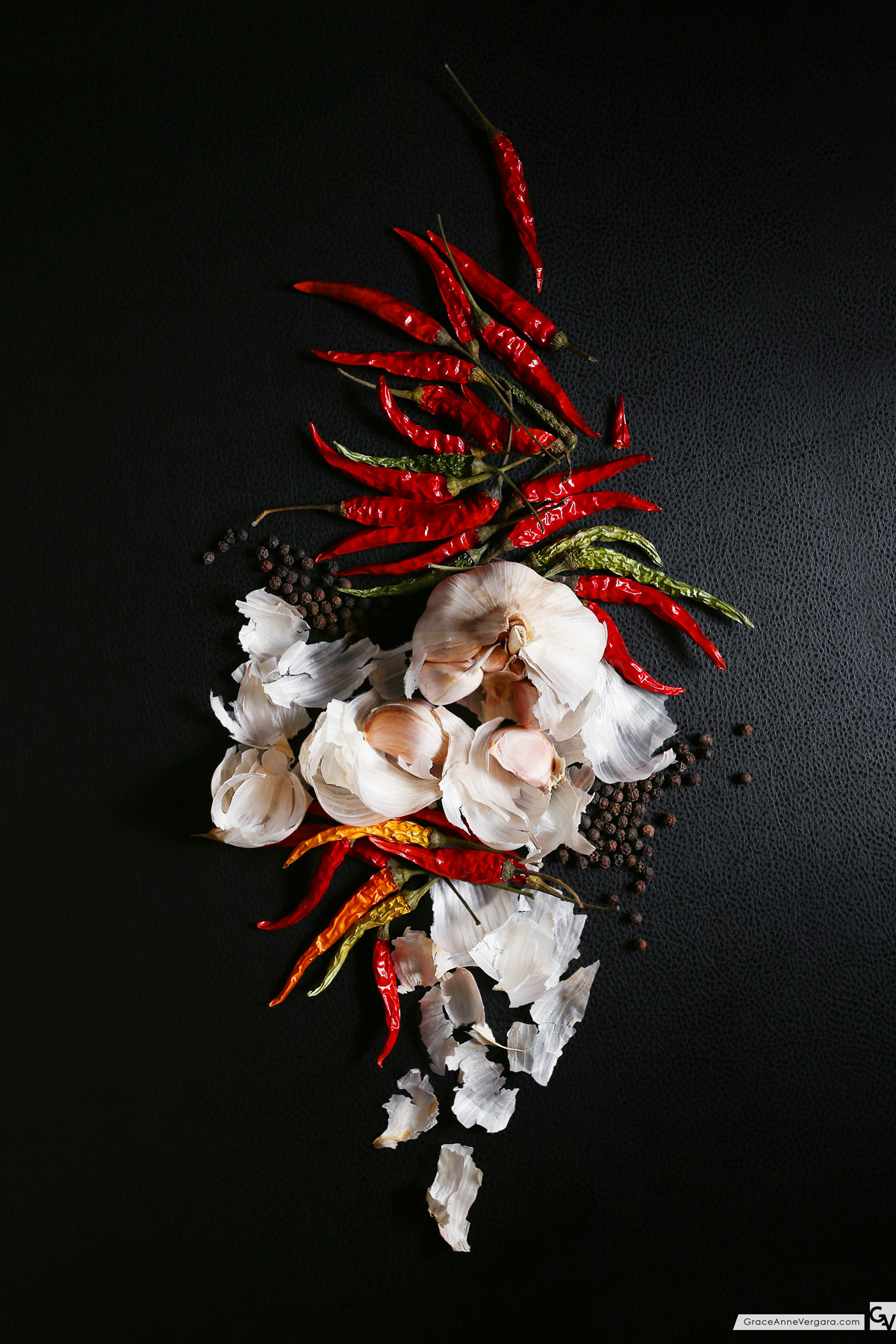 Garlic and chili peppers – a spice combination that spans many cultures – is a vibrant set of ingredients that has endless potential for food photography. This series featured the spices rather than a specific dish, although I couldn't help but sneak in a few shots of spicy Italian sausage in the end.
This is my favorite shoot to date. My goal was to create a series that featured a range of looks leaning towards high-end editorial or even commercial food photography. I pulled inspiration from my favorite photographers and publications and after many weeks of test shooting, I think I am closer to achieving that look.
This year, I've been pushing myself to be at the same level as the seasoned studios but with a fraction of the production budget and manpower. In one large effort, I've been working on my styling, art direction, and retouching skills on top of my studio photography. The process to improve is endless but ultimately fun and rewarding. Even though I look at this series and see it as my best work so far, I also see how much further I want to go.
When I was looking at test shoots from a year ago, I was happy to see how far I've come. Closing the gap between having good taste and creating good work has been my goal since day one. I'm so happy that it's slowly coming true and that my work is starting to look like my ambitions.